Raspberry pie
INGREDIENTS:
Crust: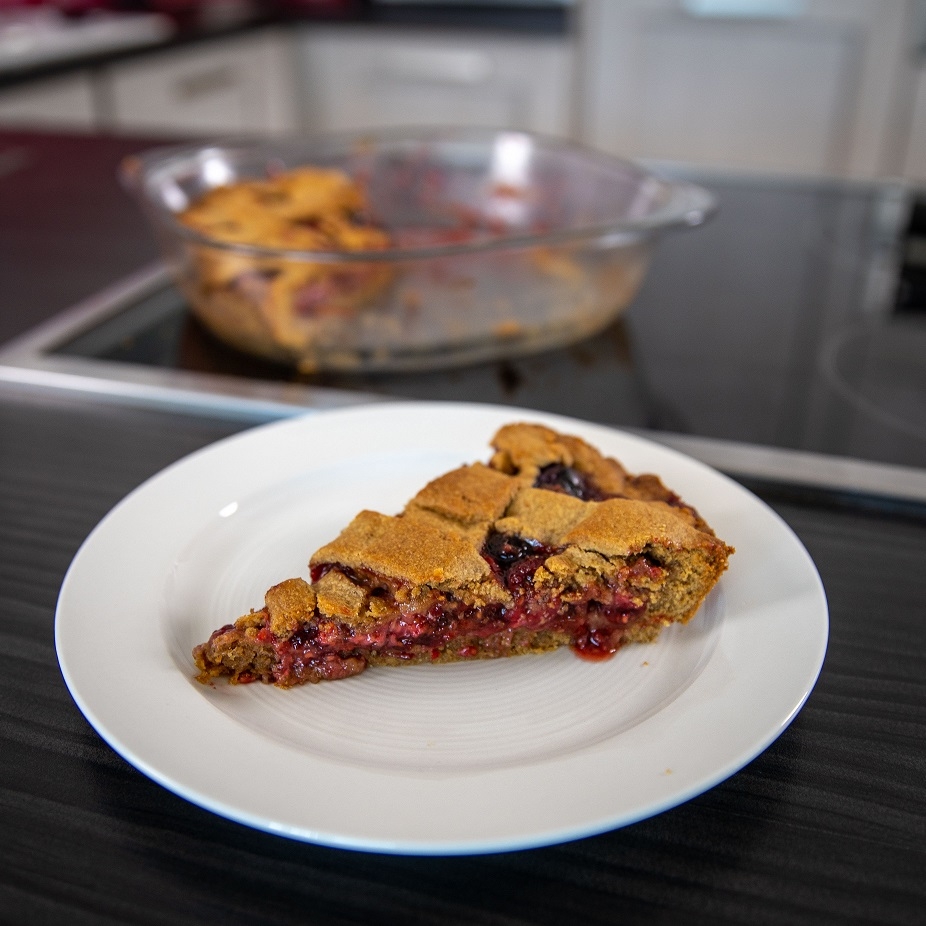 * 200 g of white wheat flour
* 200 g wholemeal rice flour
* 200 g butter (softened at room temperature)
* pinch of salt
* 2 teaspoons baking powder
* 100 g of coconut sugar
* a pinch of 100% vanilla or 1 vanilla sugar
* 2 egg yolks
* 1 whole egg
* 1/2 lemon zest bio lemon
Filling:
* 100 g raspberry jam
* 300 g raspberries
* 2 tablespoons coconut sugar
* 1 tablespoon of psyllium
METHOD: Sift flour into a large bowl, add salt and baking powder. Cut the butter into smaller pieces and mix them with the flour. Add all the remaining ingredients and knead into a firm dough with your hands. Wrap the dough in cling film and put it in the fridge for at least 1 hour.
Prepare a pie pan. Cut the dough into 2 parts (2/3 for the crust and 1/3 for the edge and top of the pie). Place a larger piece of dough in a greased baking pan. It can be rolled out, but if it is too soft, it can be shaped with your fingers or a spoon. Form the edge of the pie nicely (it should reach at least 3 cm from the bottom of the baking tin).
Mix the raspberries with coconut sugar and psyllium. First spread the base of the pie with jam, then pour the raspberry filling on top. Roll out the remaining dough and cut it into strips 1-2 cm thick. Place the strips on the pie and weave them into a lattice top. Bake the pie at 180 degrees for 30 minutes.
COOKS IN 30 min + 30 min baking
PREPARED BY: Malinca Nastja in Taya Damjan