Story and team
WE OFFER THE BEST THAT COMBINES NATURE AND SCIENCE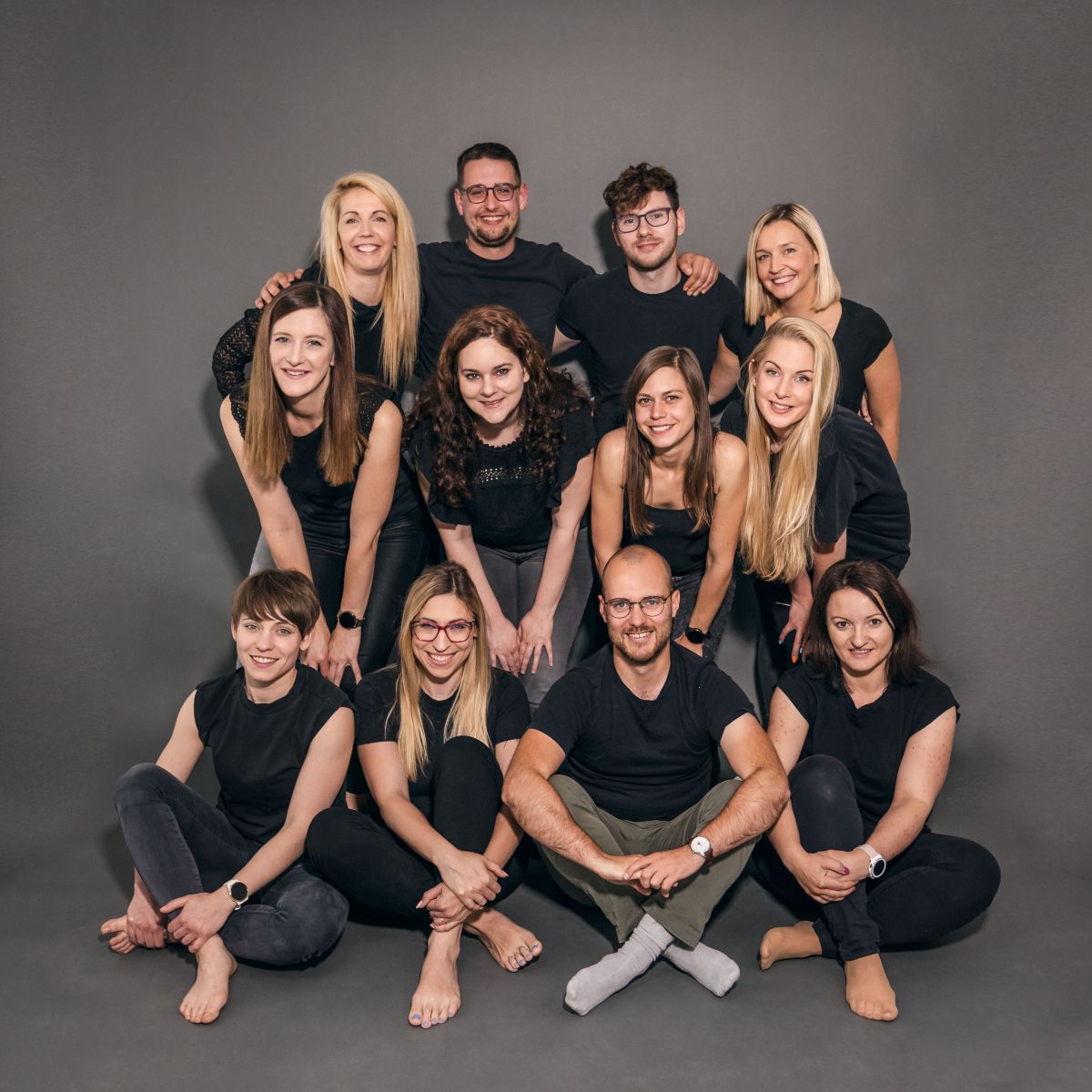 Malinca is a brand with its own set of healthy foods, food supplements and natural cosmetics, as well as a portal with recipes and tips for a healthy lifestyle. Malinca is therefore a protected brand name offering more than 200 different natural food and cosmetic products.
Our product choices follow Slovenian origin and products from controlled organic production. We collaborate with various farms, manufacturers and nutritionists, with whom we select, test and develop products that are best for our body. However, the quality of food and the minimum possible processing of food is always at the forefront of our attention to preserve as many vitamins, minerals and other nutrients as possible.
Our mission is to inform and advise people on a healthy lifestyle through a healthy diet, healthy recipes, sports, ecology and at the same time fulfil the wishes of our customers.
Who are we?
A young and energetic team that follows the motto ...
WORK SMART. HAVE FUN.
MAKE A DIFFERENCE.
NASTJA

CEO and Marketing Manager

READ MORE

Nastja is a true visionary and an online enthusiast. She always sports a big smile on her face, bursts with energy and is never tired, even though she is on the move all day. Sometimes we wonder if her day has more than 24 hours. :) He likes to experiment in the kitchen, however, she won't say no when presented the selected food of a master chef. Her passion is regular exercise, although she may often overdo it and thus complain, a lot, of sore muscles. ☺ She recharges her batteries on trips to amazing places near and far, from where she always returns with fresh ideas. Three furry little friends are always by her feet, or on some chair nearby- King Charles the cavalier Boi and Lun and the cat Lisa, which she found in the woods and quickly adopted. She also pampers her pets with a healthy diet and home-made healthy dog ​​biscuits. She has a new bookshelf every six months, as there isn't a week she wouldn't squeeze in some time for reading (and buying) new books. She likes to share her knowledge among many entrepreneurs who are happy to listen to her lectures. She makes sure that everything runs smoothly in Malinca, and because she has an endless supply of motivation to work, she also always finds the right words to spark up the work spirit of the rest of Malinca team. If she could, she'd spend whole days looking for new products for Malinca. :)

ANDREJA

Finance and Sales Manager

READ MORE

Andreja is a truly multitalented person. She is a super mum, an excellent cook, a real green-fingered gardener, a designer, a lawyer, an economist. Whichever challenge she's presented with, she'll make the best of it :) She lives in her dream house, which she has built recently. She's a great cook who prepares cakes so divine you don't know whether to admire or eat them! We still can't figure out how she can manage to keep her kitchen so spotless with all the creative magic that happens in there! She shares gardening advice with the rest of Malinca team, as she makes everything that she touches thrive. She is delighted to tell you how happy her son makes her, who is, much like her, a real partygoer :) Andreja is the one who takes care of Malinca's lovely graphic image, handles legal matters and makes the bucks flow smoothly on Malinca's bank account.

ANA

Procurement Manager

READ MORE

Ana is Nastja's younger sister. Although Andreja and Nastja initially agreed not to hire any relatives and friends, violating this rule was one of the best decisions for Malinca :) Ana has been loyal to Malinca almost since the beginning. She is the busy-bee of the team who tackles every task consistently and with great responsibility. She successfully navigates between customers' wishes, courier services and delivery. She is the one who will carefully review your order and send it off with a special message on it. She enjoys hanging out with Labrador Bobi. She makes him dog biscuits, and Bobi happily performs the duties of a test bunny. In the future, she wants to open her own store of healthy dog ​​treats. :) Even though Ana has already found her prince, she still wants a horse. Not necessarily a white one. :) You can meet Ana in the brick-and-mortar shop in Velenje and she'll be happy to have a quick chat.

ALJA

Warehouse Manager

READ MORE

Alja is the most go-with-the-flow person we know. :) She spends her free time with her pooch Vili, who is a real legend, known for having unusually short legs. In winter you can catch her snowboarding, in summer hiking in the hills, and often doing sports or sipping on coffee by the Velenje lake. She has a flair for good music and selected concerts. In Malinca, she holds a very special function - she is the headmistress of the warehouse. She knows the whereabouts of truly every single product there is, and it is thanks to her that the packages are neatly packed on time. She is also very persistent, which works great for tasks that would make most of the others give up.

ANJA

Design Manager and Content Marketing

READ MORE

Anja is that bubbly person who always makes others laugh in Malinca. And not just her distinct laughter, her true forte is graphic design and content marketing and she really rocks both. She says that she is a typical chatterbox as she's from the coastal region, and she always looks at the bright side of everything as there's always something good to be gained from every situation. She is an artist at heart, so her organizational skills still need some brushing up to do, but she is getting progressively better at this, and she certainly makes up for it with meticulousness. She is also a wife and proud mom of two beautiful dolls - Zala and Lili. She and her family like to wander around Slovenia and beyond. There's no trifling with her as she trains boxing, but also relaxes by watching series on Netflix. She likes to joke at her own expense, and multitasking is her middle name. :)

DOMINIKA

Head of German Market and Content Marketing

READ MORE

Dominika is the one who looks after the German market. Seemingly calm and quiet, he quickly perks up in good company. She translates, chatters with clients in German, writes articles and researches a thousand and one areas brought to her by daily challenges. That's why here at Malinca we say that if something's not on Google, just ask Dominika. She is organized and makes sure everything is settled on time. At heart, she is an artist who draws and paints, sings, writes, but does not dance (yet). She is very active in the cultural field and practically never stops. Boredom, say what? Life is simply too exciting and interesting to skip a chance to learn new things, read new books, listen to lectures, create new magic. Even the fear of heights (and of driving a car) won't stop her. ;)

MARJETA

Accounting

MATEJA

Marketing Manager and Content Creator

READ MORE

Mateja says she believes in the power of thought. And since she wanted to work in Malinca, her wish came true right in line with her motto "Never stop making wishes". It makes her happy to be able to work with products that she had been happily using for a long time and to support quality Slovenian products. Therefore, her task is to make sure that Malinca's products are also on numerous store shelves. Mateja is also a mother who adores her two sons and family. Together they read stories, do the gardening and prepare yummy recipes for Malinca's blog. She is a free spirit and spontaneous work and the thought to become better every day mean the world to her. She also likes to take time for herself to reflect on what she has already achieved and what else she wants to make her life a wonderful and happy adventure, full of love, laughter and professional success.

AMBROŽ

Head of Administration

READ MORE

Ambrož loves his cousins ​​Ana and Nastja very much. He is reliable and precise, but also young and single (wink, wink, all you lady Malinca fans;)). He is a hopeless sports shoes collector aka Adidas junkie. To make sure they don't stand in the corner, he takes them out for a walk, a game of basketball or a drink with friends. He says he has never slept in, which is another of his interesting traits. Will he be able to maintain this record in Malinca as well? :)

KRISTJAN

Marketing Manager

URŠKA

Customer Support